The Kiwanis Club of Roto Whenua Inc. (Rotorua, New Zealand)
"Serving the children of the World"
Cette page existe aussi en franšais.
The Kiwanis Club of Roto Whenua Inc. is part of an international service organisation which began in America in 1915. We have been operating in New Zealand since 1967, and the Roto Whenua Club has been serving the Rotorua community since 1977. Kiwanis is a global organisation of volunteers dedicated to changing the world one child and one community at a time.
Our community involvement over the years has included Science Fairs, the Christmas Parade, Special Needs Children's Day out, the World Mountainbike Championships and Riding for the Disabled. In addition we are involved with the Rotorua Marathon and have raised funds for numerous kindergarten projects, the Life Education Trust, and the Plunket Society. We support the RDC Keep Rotorua Beautiful campaign.
Kiwanis International has a global campaign (ELIMINATE) in conjuction with UNICEF which aims to wipe out maternal and neonatal tetanus in a band of equatorial countries. Tetanus spores are present in the soil and may enter the body as a result of unhygenic birth practices. The spores cause the release of a nerve toxin which results in extreme muscle spasms and death. Vaccination to prevent this costs just NZ$2.20 for each woman and child.
As a Division 9 project we perform maintenance work on the Waiotapu Forest School Camp, a camp used by many schools around the Bay of Plenty and Waikato region.
Club membership is open to any adult with a desire to work in their community. Our current membership ranges in age from 18 to over 80, with a mixture of men and women from a wide variety of ethnic backgrounds and occupations. Club meetings are quite informal, and include a dinner, often with a guest speaker invited to speak on a topic of general interest. This is followed by a short business session. A good time is had by all. From time to time we also pay a visit to other clubs in the region to socialise.
We meet at the Rotorua Club Inc, Robertson St (behind Rydges Hotel), Rotorua at 6.00 p.m. every 3rd Wednesday of the month and welcome new and prospective members. Please contact Mark Franken (ph 07-348-9213), who will be pleased to answer any enquiries.
The Kiwanis Club of Roto Whenua is twinned with the Kiwanis Club of Brighton, South Australia, and the Kiwanis Club of Dzumac Dumbea, New Caledonia.
Photos of some of our projects can be found on the club facebook page: Kiwanis Club of Roto Whenua. The NZ/South Pacific District website is at http://kiwanisnzsp.org/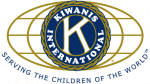 Page last updated 09 Feb 2017.